Oberle Roofing
Quality Roofing All The Way Around
As specialists in residential roofing and restoration, Oberle Roofing Company provides a commitment of superior customer service that is second to none. We provide services for repairs, full roof replacements, assistance with insurance claims, and any of your roofing needs. If your home has been damaged by one of the many storms that hit the Lowcountry, we can help walk you through the insurance claims process step-by-step. An insurance claim can be scary to some home owners simply due to not understanding the process. We understand how stressful it can be, especially after a severe storm just damaged your home. That's where we come in! Our team works closely with insurance companies to help get our clients property back to pre-storm condition. If you are unsure if your roof has storm damage, you can schedule a FREE roof inspection with one of our inspectors and we will provide you with an honest and thorough roof report along with pictures documenting any possible damage.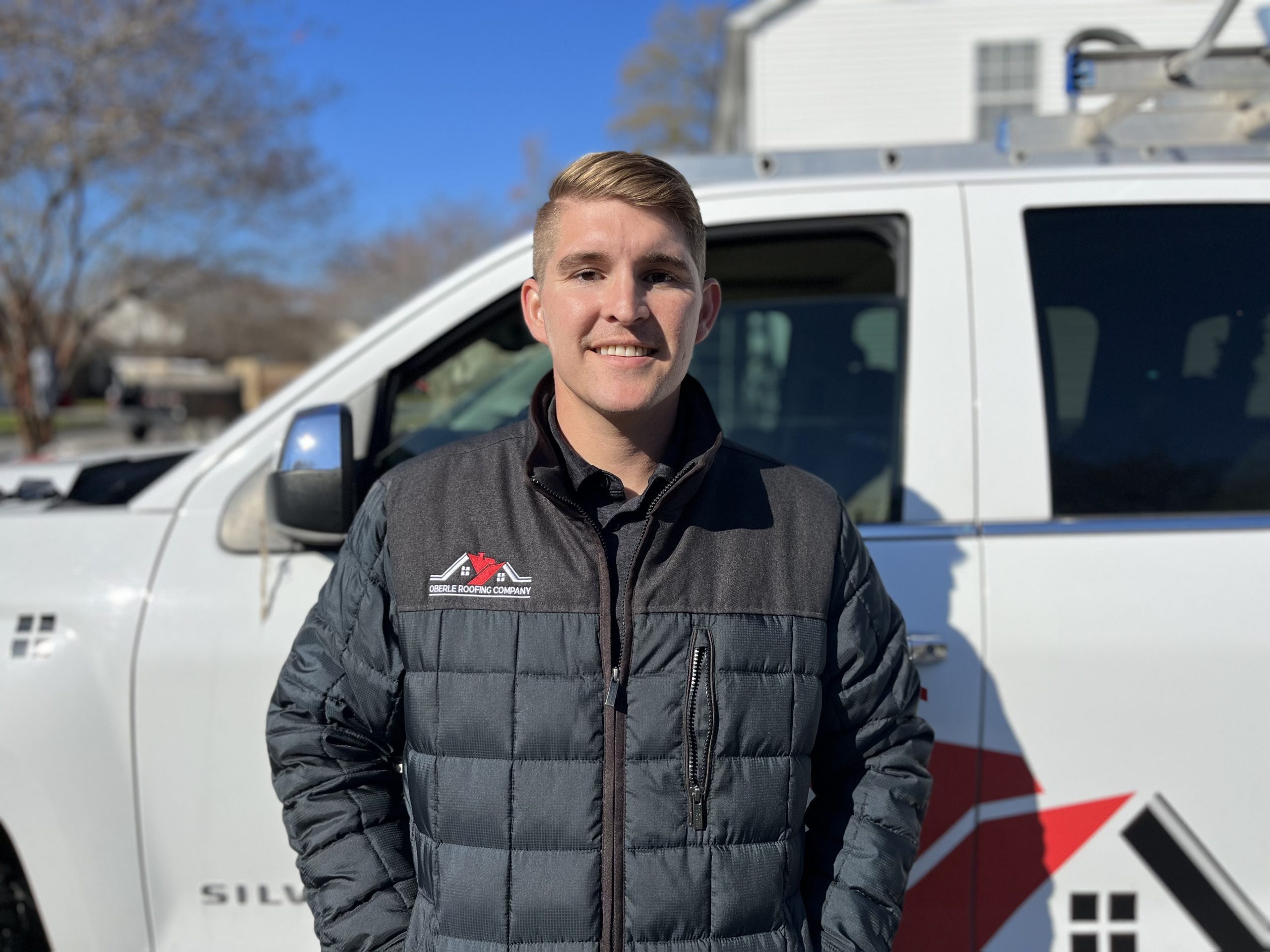 Dalton Oberle
CEO
In addition to being the owner and CEO of Oberle Roofing Company, Dalton Oberle is also a devoted husband and father to his wife and children. His core values are family, integrity, honesty, customer service, and quality. Dalton has experience in every aspect of the roofing industry and is on a mission to raise the bar when it comes to quality, transparency, and customer service. The dream of starting his company came about from working for other local roofing companies in Charleston. He saw that certain areas lacked attention to detail such as quality of materials, a thorough clean-up of nails and debris after a roof install, and general customer service as a while. He started Oberle Roofing Company to ensure that every client knows the feeling of working with a company that treats their home, like it was his home.
Andrew Burger
Andrew Burger is an extreme asset to the Oberle Roofing team.  He has extensive knowledge when it comes to working through the insurance claim process. Andrew has multiple years of hands-on experience in the roofing industry. Andrew's approach to helping a client is to inspect and determine what kind of damage has been caused to a roof, educate our clients on what kind of options they have, and help them with whichever route they decide to take.  Andy takes pride in keeping his job sites clean and organized during a roof replacement.